A number of former 16th colleagues assembled today to support Graham Wilson and his family at his Dad Norman's funeral. A large number of friends and family gathered at the Church of the Ascension to pay their respects to Norman and later at The George in Torrisholme exchanged happy memories of past times – including a few that the Scout Leader never knew about!
Pictured below are Blenks, Hazer, Winks, Alan (SL), Mark, Newey and Graham.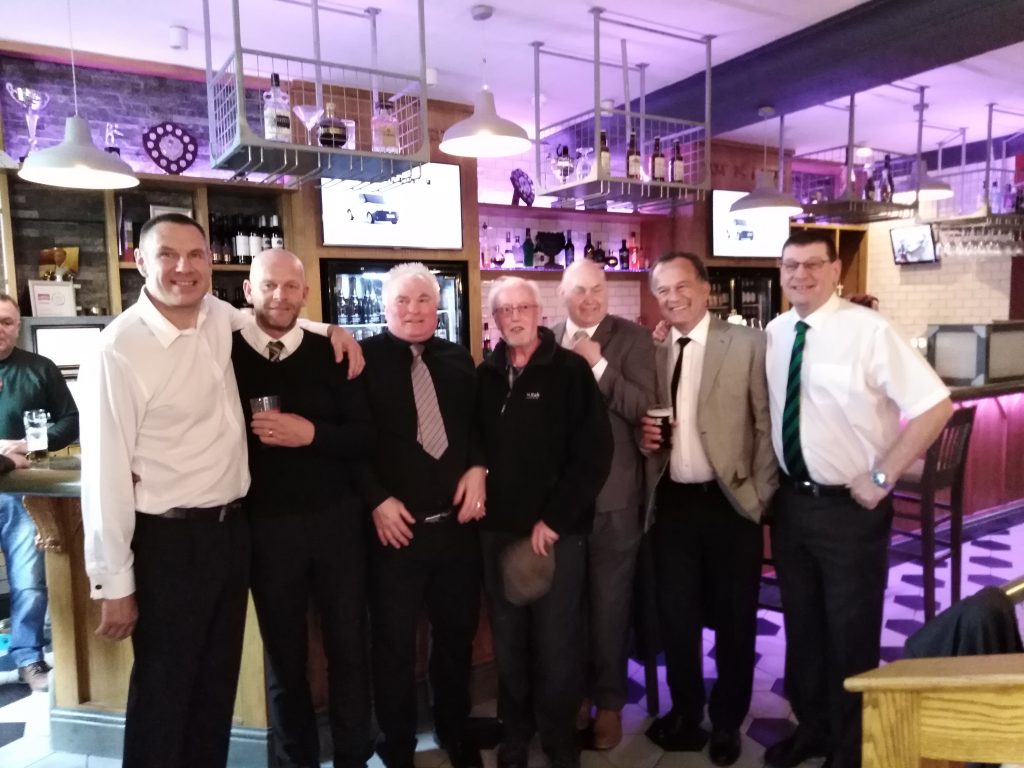 This photo, from 1977, shows some of the above having received their Chief Scout's Awards. More hair then, but can you match them up?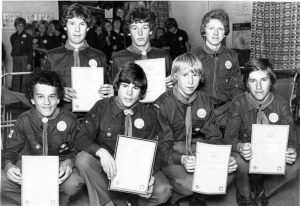 To celebrate 70 years of Scouting Chief Scout Award holders were invited to Gilwell Park to meet the Chief Scout Sir William Gladstone. We travelled down in our former Scottish Highland bus.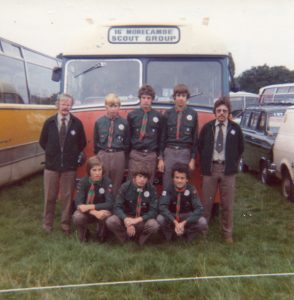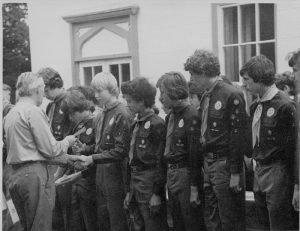 ASH – 1 March 2019